Doodling throw ups found in the wild. Doom, I hope I did you right.
I have been using these little yellow squares like crack, little doodle yellow scraps of sticky paper. Loving the 'Stabilo' point 88 markers. Doodling while kids are at karate. alway carry markers. I might make a Block, for printing out of this one. I have never done a multiple print block print, But… Expanding 'There' and 'Their' to Oscar (6) while in the middle of a monster doodle fight. Having a great day and doodling it in small moments of time.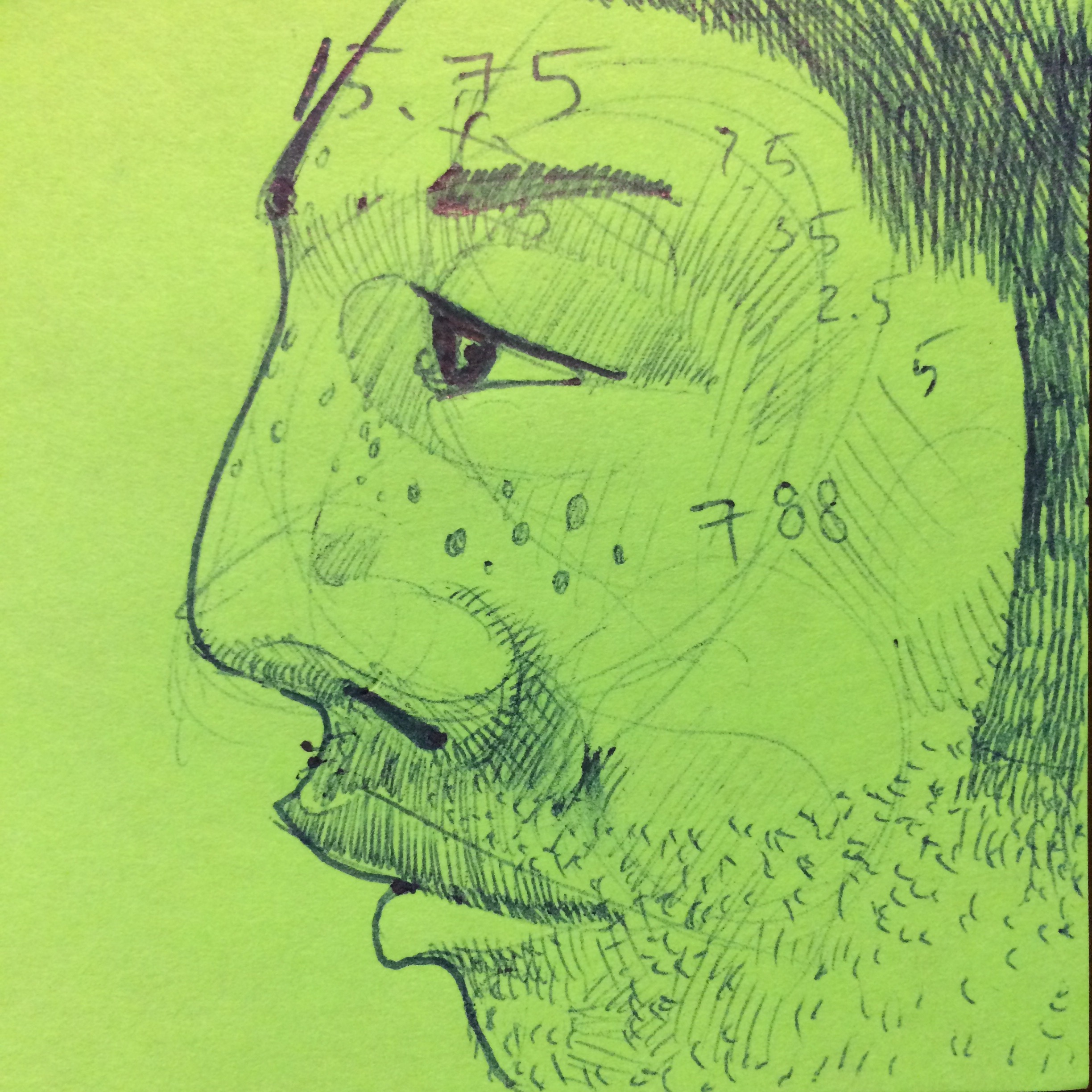 74 Post-it notes Completely bonkers. I was cleaning my desk and kept finding little drawings mixed in with meeting notes. well this is all of them. Some of the Post it notes are from 2012 when I was working at WebMd.