Going Bananas, and starting over. I will be posting updates as I'm working on the new site.
Bananas, one for Oscar and one for Damien.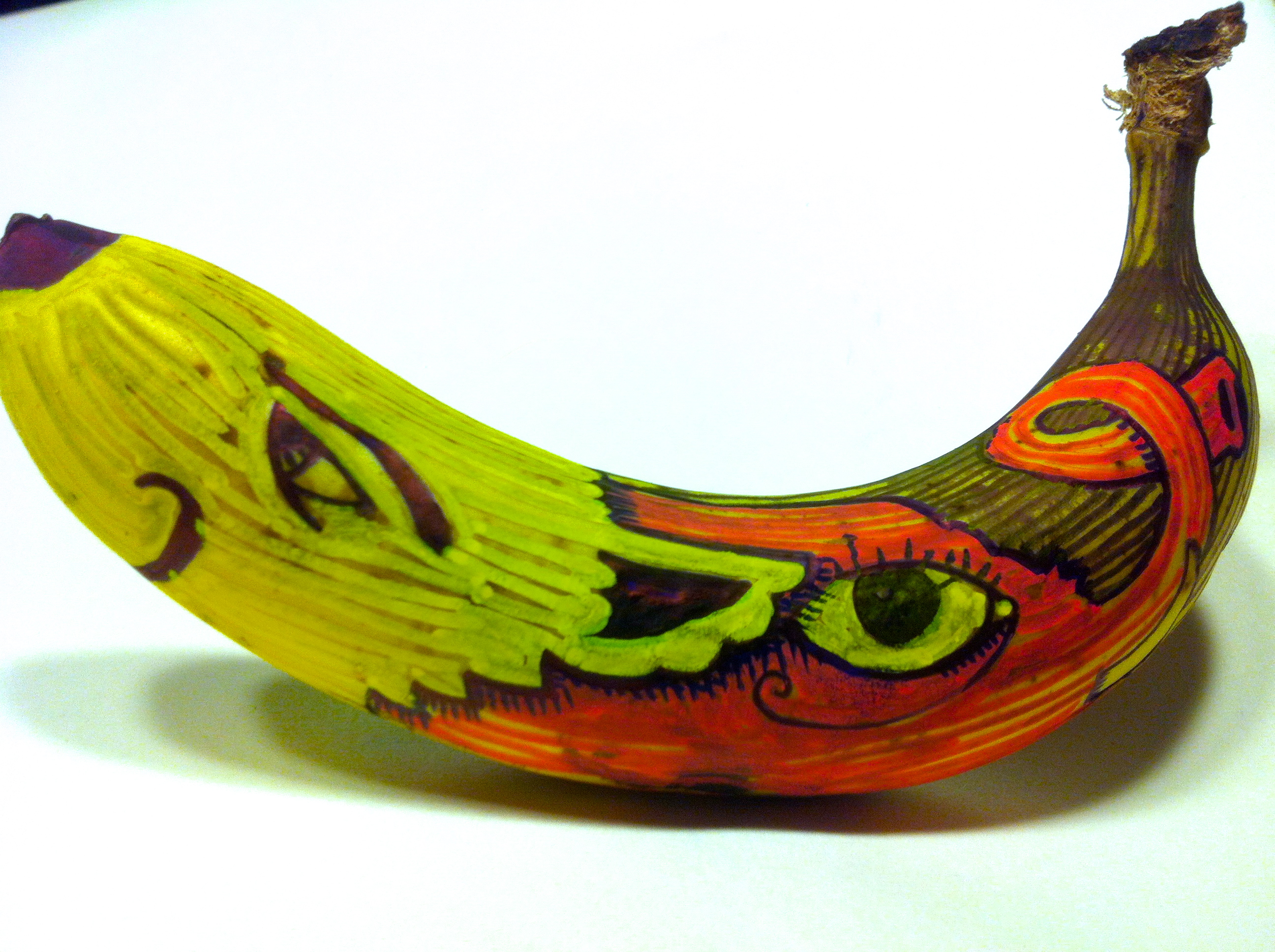 Lunchbox surprises for the Boys!
Banana – just stripes today
Little monster, mmm time for lunch.
Time to fly, Go Bananas.
Smile! It is lunch time.
Even monsters from the sea, a giant squid.
A spotted red leopard banana.
What could be better, a tiger banana.
This monster is trying to eat the banana.
I did these banana pieces as a lunch time surprises for my two boys March – November 2012. I used tempera markers and sharpies.